3 x 308C Light Bi-Colour Reporter Kit

This package includes multiple lights and stands, plus a very tough carry case. As a bi-colour LED, it's a great companion to any in-door or outdoor shoot, under any lighting condition.
All in one lighting kit
3 x LG-B308C -Bi-Colour LED Modular Dimmable Camera Top Light
3 x PLS - Portable Light Stand
1 x ABS Water Resistant Carry Case with custom cut foam
Power from Sony NP-F battery, AA battery caddy or Panasonic CGR-D battery adaptor plate (batteries not supplied)
AC power adaptor available as a separate purchase - see LG-BPSU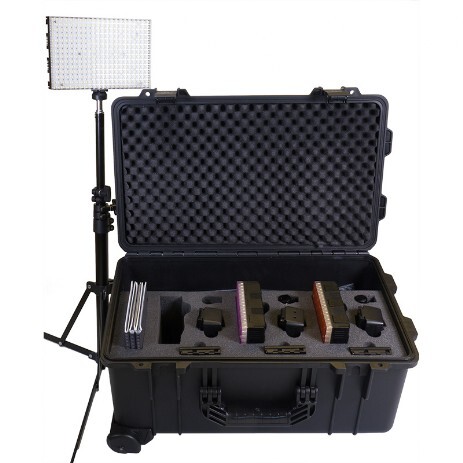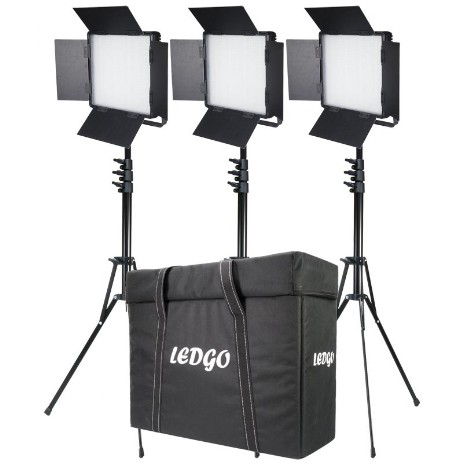 LEDGO LG-900LK3 3x LG-900 Daylight Location Lighting Kit
The LEDGO panels have been independently tested. The TLCI results are astonishing, with the 600 and 900 range performing at the possible highest level. They are all considered to exhibit "errors [which] are so small that a colourist would not consider correcting them."

All in one lighting kit
3 x LG-900 - 900 Daylight Dimmable LED Location / Studio Light
3 x LG-L186 - Portable Light Stand