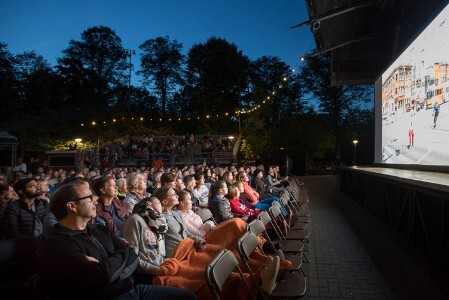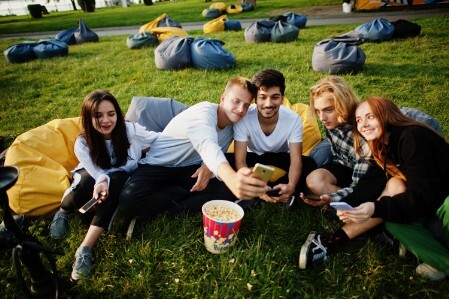 New Day brings all the fun of outdoor cinema. We provide full service outdoor movie screen and equipment rentals for all event locations - local parks, schools, country houses and more. We will even set things up in your back garden.
Get everything you need for an amazing night at the movies, or watch the football!
We will include projector, screen and sound system. Plus if needed a friendly New Day tech will host your extraordinary outdoor cinema experience.
Its the perfect package for fun raisers, PTA, local communities and so much more.
" I wanted to send an email to thank you so much for all your hard work and everything you did to make the cinema event a success."

"We have had some great feedback following the event and the Council are really keen to do other events like this next year
. "
1)
If you are looking for a DIY outdoor cinema experience requiring no technical support, we can offer our 'Indie' package. We will
deliver everything you need to host your own pop-up cinema experience in the comfort of your own home. Perfect for birthday parties, anniversaries, weddings and other special occasions.
Home Cinema with 10ft front or rear projection screen, 5000 ANSI lumen projector and sound system - we will include and adaptors or cables to connect to your DVD player, iPad, tablet, laptop or other media device. £300 + vat
2) Small up to 300 guests 16ft screen 7000 ANSI Lumen projector, speakers including crew to set-up £500 + vat
3) Medium up to 600 guests 20ft screen 7000 ANSI Lumen projector, speakers including crew to to set-up. £750 + vat
4) Larger cinema events - contact us for a quote.