We have over 20 years of experience in doing live events. We provide sound and video service for funerals throughout Gloucestershire and Great Britain. We are always very respectful and careful when filming anyone who is mourning at the loss of a loved one. Our services also provide for someone who cannot attend.

Funerals are unique for each individual but most wish for their funeral to be a "celebration of life". Music and video are a big part of our lives these days so it's natural that they form part of how we choose to remember our loved ones. Whether you want a video relayed into another room, display a photo montage, have a live broadcast or recording of the service or play music at the wake. We will provide professional equipment and a seamless operation to cover your needs.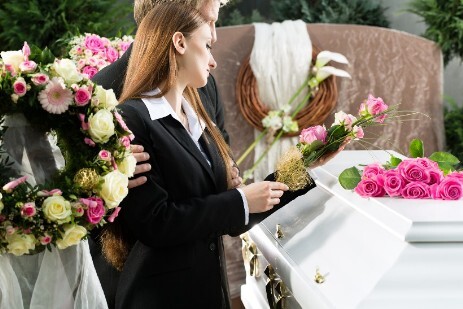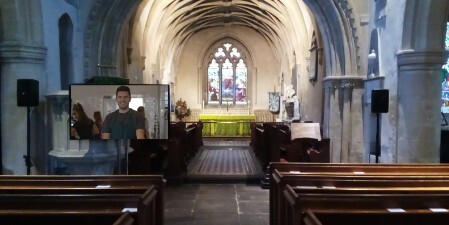 We offer the following services:
1) provide sound equipment with or without a technician.
2) video screens to show the life of loved ones though pictures and video. Using your video or images we will prepare them to ensure they look good and work correctly on the day. We can also create a video presentation for the service.
3) using one or two cameras and relay the live image to another room nearby.
4) Live Streaming.
When live streaming a funeral service, we set up at the church/venue with single/multiple cameras, microphones, computer and internet. Online viewers come to one private webpage to watch the live stream and we will provide a link to the
family to share with others. Once the live stream has finished, the video reloads to the private webpage which remains available to view for 6 months. With different time zones or work commitments, having the ability to re-watch the video or watch at a later time gives reassurance to families.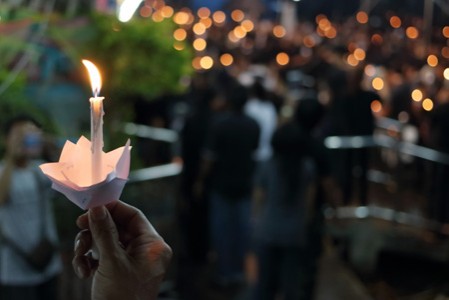 Benefits of Live Streaming a Funeral:
For elderly family members it may be too difficult to travel or work commitments for others may not allow for it. People in other countries may also be unable to attend. Being able to view the funeral via a live stream can help mourn the loss like those in attendance and enable people to feel a part of the service.
The video also captures the unity and condolences of the deceased's closest loved ones all together.
While live streaming allows those viewing online the ability to view the service in real time, it also gives family and friends the option to look back on the video. A funeral service is a highly emotional day, and we often receive the feedback that it is hard to remember parts of the service or the people that attended. Having a video of the service can give comfort to those who may want to re-watch and remember the stories told about their loved one. It is also a way to share those memories with future generations or those that may not be old enough to remember.
Yes, we always seek the permission of the church or venue. Everything is pre-planed and we work within the rules laid out.
No, it's a way of remembering the person, speeches and the guests that attended. We are very discrete where the cameras are sited and do our utmost to answer any questions that anyone attending asks.
Yes providing we can have a mobile 4G signal or the premises has a wired network. We record the service as a backup.
We set up a private YouTubeLive channel and then we give you a link which you can share to anyone who wants to view it.
Yes it will be available to view at a later date. We can also provide a USB stick with the video on.
Prices
These prices are for the average funeral of up to 100 people.
Sound Systems
1) Providing a sound system within a church or similar building £200.00
2) Providing a sound system within a church or similar building and relayed outside to 100 people £250.00
3) Recording a service and providing a CD £250.00
Video Streaming
1) Video streaming over 4G or network plus recording with a single camera £600.00
2) As above with interment £650.00
3) Recording with two cameras and onsite mixing £700.00
4) As above with interment £750.00
5) We can offer multiple camera price on a application.
6) Video with editing, additional photos or video etc from £150
Video and Sound Relay to another building we can do this either via a wired or wireless system.
Costs from about £750 but will depend on location and numbers involved.
These prices are for a 50 mile radius of Glocester - please contact us for costs.
Contact us for further details and prices