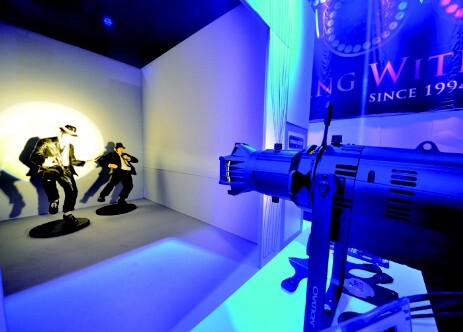 We have a range of LED profiles from 120W (equivalent to 500/750 halogen) to 190w (750/1000w). All featuring full DMX control, adjustable shutters, adjustable zoom (dependant on model and lens), Gobo holders, gel holder. Everything you would expect from a profile but without the hassle of heat and power consumtion.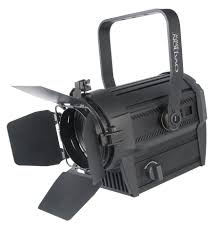 Fresnell Warm White 3200K, 100w COB LED with adustable beam angles and barn doors
These Fresnels are compact, robust and easy to use general purpose stage lighting fixtures ideal for small stages, studios and display lighting applications. These fixtures provide a superb light output and benefit from temperature controlled fan cooling for whisper quiet operation. The 4 push button display allows users to select DMX and manual dimming modes along with dimming curves.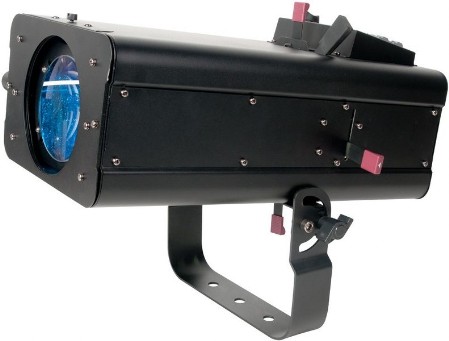 The ADJ FS600LED is a modern 60W LED Follow & Profile Spot. It features a bright 60W LED source, 8 colors, variable strobe speed and dimming capabilities. Additional features include: adjustable Iris, shutters for manual framing, a gobo-holder and 3-pin and 5-pin DMX protocol. This fixture stays cool and consumes only 60W of power.