Datavideo Teleprompters for use with Camcorder and ENG cameras
Datavideo has ingeniously leveraged the power of iPad and tablet devices to create versatile prompting units that can replace dedicated traditional teleprompters that are far more expensive.
With Datavideo, the process is simple: load the free DVprompter app, insert the tablet into the rig and control the text with a controller. For a wireless and centralized prompting solution, Datavideo prompters are compatible with WiFi bridging units.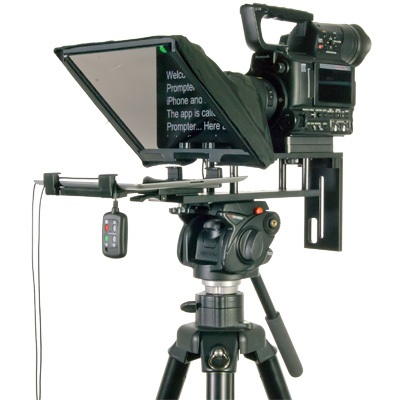 Simple software and remote allow users to produce professional results at low cost.
Complete with Android tablet and remote control
Special 60/40 Glass allows the presenter to read the script and the camera to see the subject.
Strong and rigid prompter frame fixes securely to any standard tripod quick release plate.
The prompter frame is designed to allow stand alone, in front of camera or below lens prompting.
The black camera snood/hood is adjustable to adapt for a wide variety of cameras.
Quick and simple assembly that requires no special tooling.
Flexible mounting bracket system allows simple but secure installation of tablet computer
Also available as a stand alone Autocue System with twin screens and computer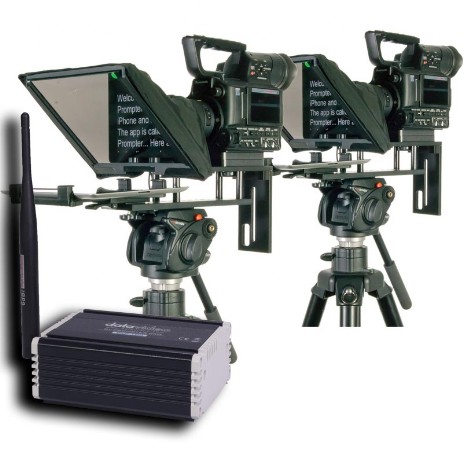 How to Tutorial Video on setting up a iPad or Android Tablet Teleprompter