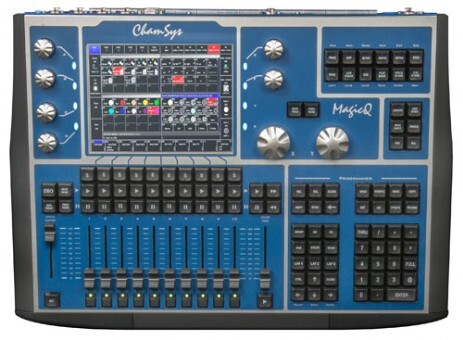 From a simple 24 channel mixing to full show with complex routines we have a desk for you.
Chamsys MagicQ MQ60
12 Universes (64 in net wing mode with additional PC/Mac)
10 Playback faders, 200 pages
Complete Lighting Console
Fits Hand Luggage Restrictions
Free MagicVis visualiser app
Free MagicHD media player app
External touch screen support
Includes MIDI and Audio support
We can design a show and then load this to a laptop and via a converter give you an amazing show all from the click of a mouse. This is ideal for weddings or parties.