Portable HD AV vision mixers with builtin monitor, intercom and tally for live productions
A powerful AV studio small enough to fit in an overhead aeroplane luggage rack. You can have an HD production switcher with multiviewer up and running in any location in seconds. It's a neat, powerful and affordable solution and it's been done so well that we're not surprised that it has such little competition.
1080i and 720p production studio
Inputs: Up to 12 HD-SDI & DVI or HDMI Inputs depending on model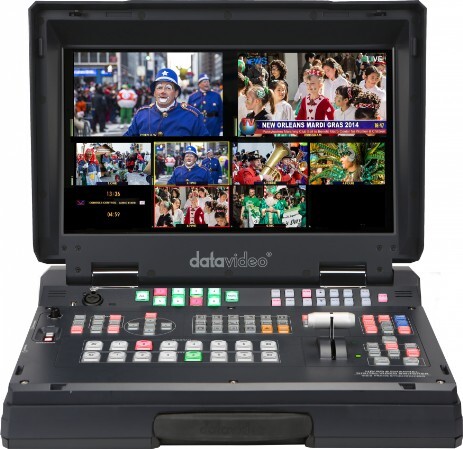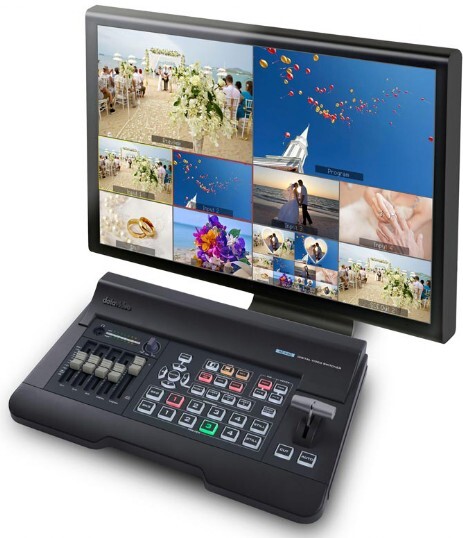 New on the hire fleet is the Datavideo SE650 – simple to use but still with a six channel sound mixer and chromo key.
Four input channels 2 x HDSDI and 2 HDMI.
Two output channels 1x HDSDI and 2x HDMI
Ideal for schools, colleges and small productions. We can supply this with or without a monitor